For the Community, By the Community
St. Joseph's Kingsbridge Community is a registered charity with the goal of providing a large, multi-use facility for the residents and visitors of rural Southwestern Ontario.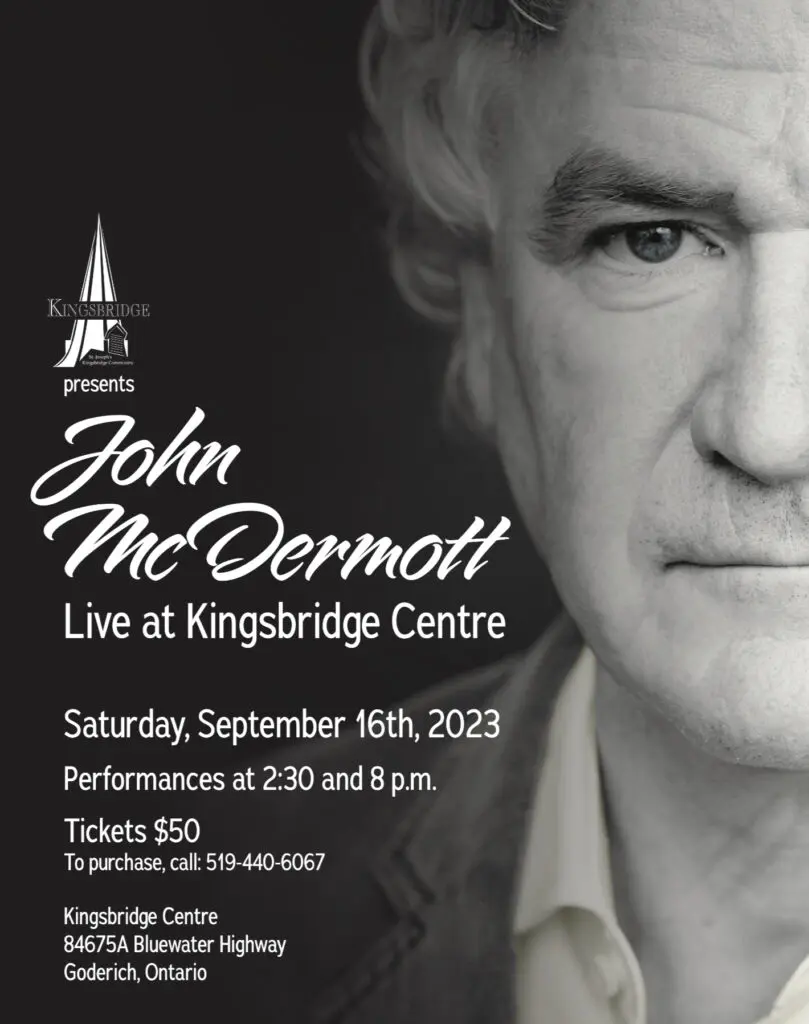 Tickets now on sale.
There are two shows on Sept. 16th at 2:30 pm and at 8:00 pm.
See details:
Everyone is welcome to attend the Annual General Meeting of the St. Joseph's Kingsbridge Community (SJKC).  See you …
Upside of Maybe is an award winning, family friendly, roots based, pop/rock recording artist from Stratford, ON. The …
<span style="font-weight: 400;">The Ballaghs are a Folk/Traditional band from Ontario. This family band …
Click image to view video
About Us
Kingsbridge is a hamlet in Southwestern Ontario and is surrounded by farms and seasonal cottages. When the former St. Joseph's Church closed in 2012, it left a vibrant rural community isolated. There was no venue for public gatherings, service group meetings, rural education or rental options. St. Joseph's Kingsbridge Community (Kingsbridge) was formed in 2012 with a goal to preserve the historic building, while re-establishing a common meeting place for generations to come.
Want to Support Kingsbridge?
Kingsbridge is funded entirely through the generosity of our community. Every donation and volunteer helps us to preserve our local historical and cultural facility.