St. Joseph's Kingsbridge Community has fostered a community that is proud to share its hub of cultural activities and events with locals and visitors of the area. Kingsbridge offers a series of various event facilities and rentals. Additional services such as catering or event clean-up can be added for a fee upon request, but please note that a liquor license is required for private events that will be serving alcohol. Renters are expected to provide their own insurance for such events.
Kingsbridge In The Country (Vacation Rentals)
This vacation rental is centrally located to the towns of Goderich, Lucknow, Kincardine, and Blyth with close proximity to public beaches. This 4 bedroom country home is perfect for vacations, family reunions, retreats, or getaways. At $1300/week or $275/night (2 night minimum, if available), this cottage sleeps up to 8 individuals and comes with access to the dining room, two living rooms, three bathrooms, large front porch with a BBQ available, and a spacious backyard with a fire pit for cozy nights.
The Nave – Auditorium
This historically cherished space seats up to 277 people. In addition to a reception space large enough for a bar and concession, our 6m x 15m stage is equipped with a complete lighting system, video capability, and brand new audio system—perfect for any event from a motivational speaker to a busy orchestra. We are proud to announce that we are now fully accessible and have expanded our parking to accommodate 100+ vehicles.
Rental for a full day is $400. Event setup/cleanup can be added for an additional $50. Arrangements can be made to have additional staff (such as front of house staff, ushers, or parking ) and technicians available at an additional cost depending on the size of event, or you can simply bring your own experienced team and equipment.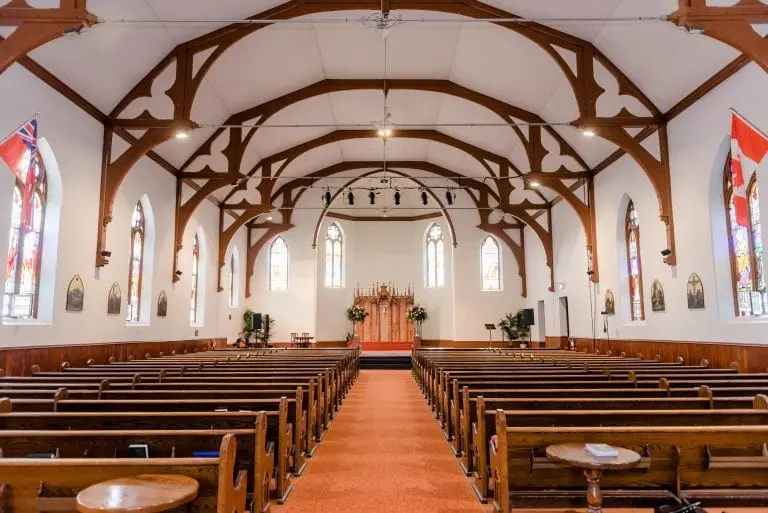 For more information on The Nave – Auditorium rentals, contact us or fill out our rental form.
The Basement
This newly renovated gathering space of 250m2 can be rented for as little as $200/day. Event setup/cleanup can be arranged for an additional $50 to meet your specifications. The possibilities are endless, fully accessible, and child friendly, too. Tables and chairs are included. This facility is perfect for any type of large family gathering, gaming event, or corporate seminar.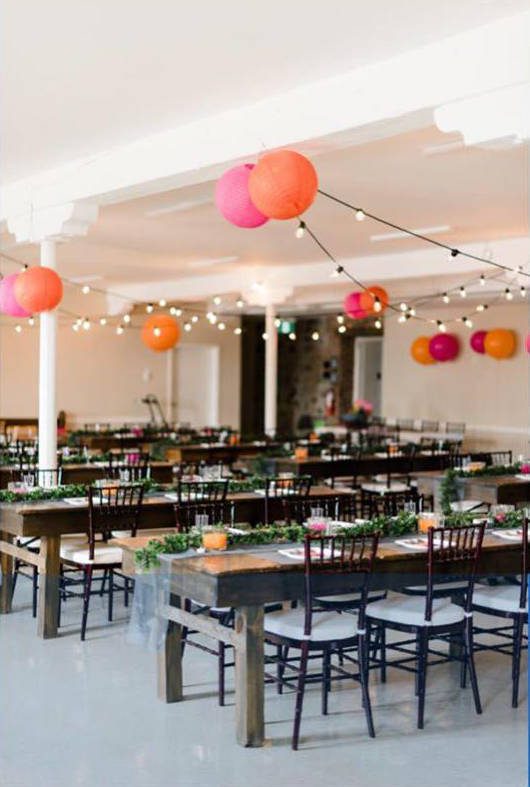 For more information on renting the basement, contact us or fill out our rental form.
The Kitchen
This chef's kitchen is newly renovated and provides everything you need to prepare, reheat, and store all the food for your event. This 43m2 space is complete with two fridges, a nine burner stove, two gas ovens, two microwaves, a commercial dishwasher, coffee & tea supplies, and enough new plates, cutlery, and serving dishes for 120 of your closest friends. This kitchen and it's facilities can rented for an extra $100.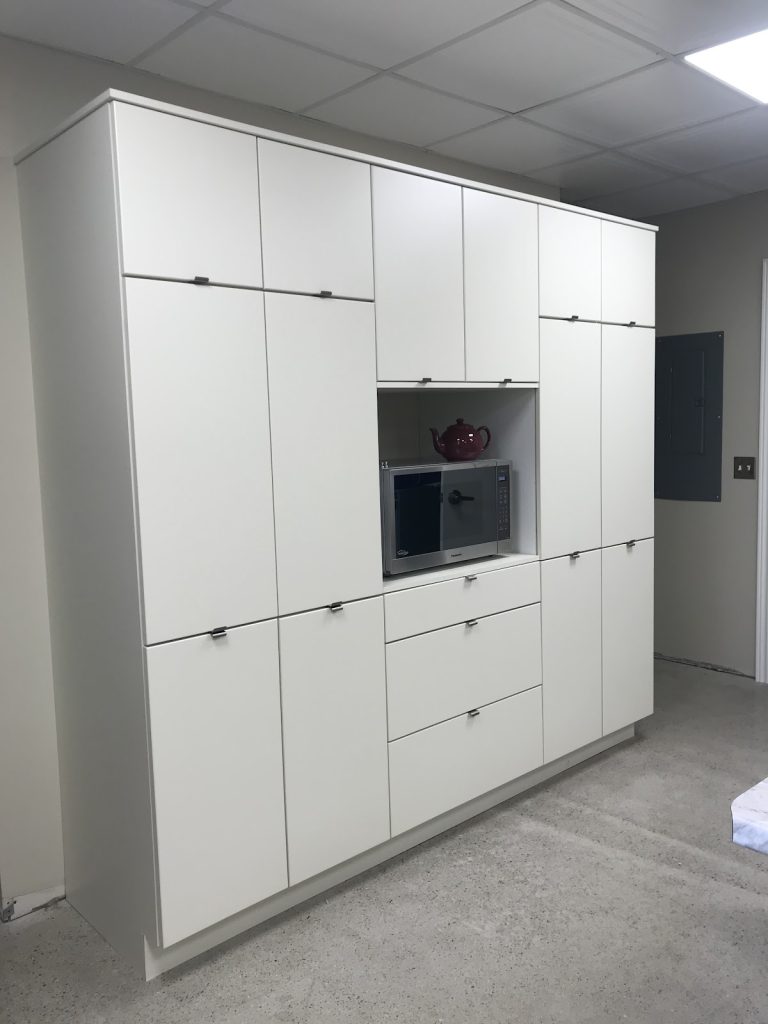 For more information on Kitchen rentals, contact us or fill out our rental form.